That's why we have chosen to collaborate with companies, organizations, researchers and people we like, who work in line with our values and who can help our customers become even better.
In Position Green, we've found a partner who can support our customers with a simple, yet comprehensive tool where they can collect their sustainability data, both for their own operations and for following up on their suppliers. 
The result is visual and ready to use in sustainability reports, climate reports and presentations. 
The tool will help you to reduce the carbon footprint of your operations and to make wise decisions based on facts.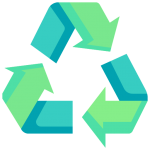 Life Cycle Analysis (LCA) and EPD
A Life Cycle Analysis presents a product's climate footprint all through its life cycle – or as far as you decide to measure. With an LCA in place, you can make well founded decisions all the way from product design to selection of suppliers and material.
Your customers might have started to ask for EPDs on your products? These are based on your products' Life Cycle Analyses.
We have a number of partners for LCAs and EPDs depending on your need.
Contact us for more information!